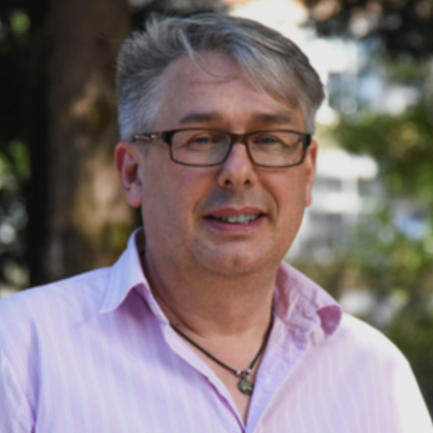 Mark Wentworth (United Kingdom)
Global Colour Ambassador Colour for Life;
ASGPP Executive Council; Chair of the ASGPP International Committee
International Tele'Drama Institute (ITI)

Since writing a perfectly laid out film script in purple ink, but no one knew how, at the age of 10, Colour Specialist Mark Wentworth has loved the silver screen ever since. He has been studying and working with the transformational power of colour for 36 years. Part of that has been to integrate colour with archetypal psychology, drama, film, and story. Over the years he has taught masterclasses at Universities across the world, bringing the world of Jung and Moreno to life for animation, drama and film students using colour as a visual and dramatic narrative.